Posted by:

Editor
Comments:

0
Post Date:
25 April 2023
---
Polaris Bank USSD Code (All Transfer Code for USSD Code)
Editor
Polaris Bank USSD code is also called the Polaris smart banking code which is mainly used for mobile banking. By using your mobile phone, you can access Polaris Bank services even without data or an airtime connection. All that is needed from you is to have a banking account with Polaris Bank and link your phone number to it.
Read more to know how to activate the Polaris Bank USSD code in this post.
Polaris bank transfer code provides services to all networks (MTN, Airtel, Glo and 9Mobile) in Nigeria. You can send money to other banks, pay bills, buy airtime, account balance, open a new account and many more.
It allows customers to receive monthly income while enjoying banking services like
E-Naira speed wallet and other services.
Also read: Zenith Bank Transfer Code, USSD Code (How To Activate Zenith Bank Transfer Code)
Account Open Documentation
To open a Polaris salary account (savings account) with Polaris Bank, you have to provide the necessary requirement needed.
BVN (Bank Verification Number).
Valid international passport, driving license, national ID, and voter's card.
Verified premises letter.
Reference form (only if customers, want to pay in another bank cheque).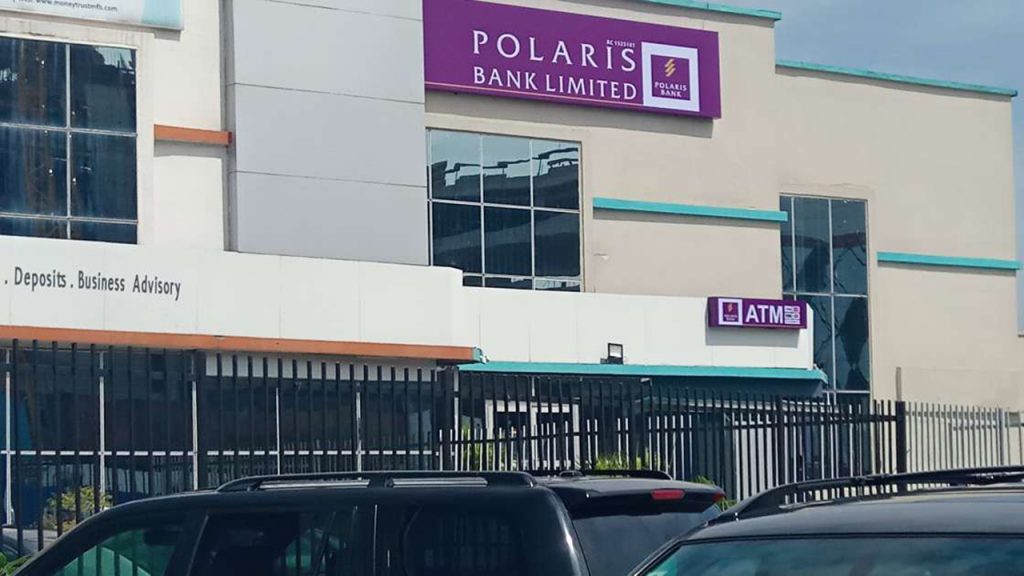 Requirement For Polaris Bank USSD code
There are requirements needed to activate Polaris Bank's USSD code: A mobile phone number.
A valid SIM card has been registered.
An active account number with the bank.
Note: If you to fully register and start your transaction with Polaris mobile USSD, you have to sign up with their account. Here are how you can sign up for the account.
Kindly, dial *833# on the same SIM card you use to open an account.
Enter your account number and pin for the transfer.
Your balance will display on the screen. You can now start transacting with smart banking *833#.
Polaris Bank USSD Code
| | |
| --- | --- |
| Polaris Bank | USSD code |
| Open an account | *833*1# |
| Open an account instantly, buy airtime, transfer funds, and pay bills | *833# Smart Code |
| Transfer Funds | *833*3# |
| Airtime Top-Up (Self) | *833*Amount# |
| Airtime Top-Up (Others) | *833* Amount*PhoneNumber# |
| Hotlist card | *833*4# |
| Check Balance | *833*6# |
| Update BVN | *833*5# |
| Pay bills | *833*2# |
| Pay with MasterPass | *833*7# |
How To Buy Airtime Using Polaris Bank Transfer Code
By using the following method, you can buy for yourself and also recharge for your friends, relatives and loved ones.
For Yourself:
If you want 500 naira airtime for yourself, dial *833*the amount you want to buy#.enter a pin for security purposes.
In a short time, you will receive a notification that you have recharged N500 to your account.
For Another:
To buy airtime for another person, you have to dial *833* the amount*person's number#.
Choose the network the person is using.
The person's phone will be credited, showing a referrer number, amount and the bank of the person who sent the money. OR Dial *833#
Choose an option "8" to (Airtime top-up).
Select option "2" for a third party.
Choose the account to credit airtime.
Choose the receiver's network (MTN, Airtel, Glo and 9Mobile).
The receiver's phone number.
Enter the airtime amount and your PIN.
Congratulation, the transfer of airtime went successful.
To Register And Activate Polaris USSD Code
Follow the below step to activate and register your USSD code.
On the phone, you use in registering your Polaris bank account
Select "1" on the given option to continue and activate your account.
Click next to enter your account number.
Continue to complete the registration process.
Create a pin for conducting any transaction
CONGRATULATION, you have completed the process
Wait for a message will be sent to you (confirmation message) from Polaris Bank that you have activated your USSD code.
How To Pay Bills From Your Polaris Bank Account
If you want to subscribe to your electricity bill, Gotv, Dstv and bet9ja account, you don't have to go to the NEPA office to pay for a subscription all you should do is to:
Dial *833*2#.
Choose the preferred account to make payment.
Follow the prompts
Choose the amount you wish to recharge.
Use your PolarisMobile PIN (if you are a PolarisMobile user) or you can enter the pin you created when making registration.
In conclusion
Rush now to open an account on Polaris Bank and registered your mobile number linked to the account to use the USSD transfer code *833# to get started. You no longer need to go to the bank or wait to use the ATM. You can easily make transfers, send money, pay bills, buy airtime, and check your balance, using the Polaris Bank transfer code.