Buy/Resell Cheap Data & Airtime | Electricity Bills Payment | Cable TV Subscription | Convert Airtime to Cash
Airtime
Enjoy as much as 3% discount on airtime purchase on our platform. We offer VTU airtime for MTN, Glo, Airtel and 9mobile.
Data
Buy and resell cheap data (+SME) on VTU.ng and make money with us. We offer the cheapest data bundles for all networks.
Cable TV
Don't miss that TV programme. Subscribe your Cable TV (DSTv, GOTv & Startimes) at the cheapest price and get instant activation.
Electricity
Pay and get your token instantly via SMS, email, order status and API. We offer all discos postpaid & prepaid including AEDC, EKEDC, IBEDC, IKEDC, JED, KAEDCO, KEDCO & PHED etc.
Airtime to Cash
Convert airtime to cash online in Nigeria. We are very fast in paying out your cash either via your VTU.ng wallet or via your bank account. We convert MTN, Airtel, Glo and 9mobile. Get 80%.
Wallet Withdrawal
We offer 10 minutes wallet withdrawal to your bank account. You can withdraw your wallet balance at any time. It may be money made via airtime to cash, topup or referral.
Instant Discount (Cashback)
Get instant discount (cashback) on all purchases.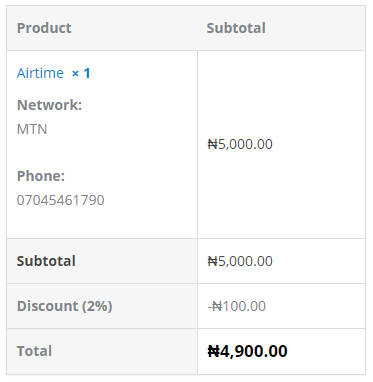 Instant Wallet Funding?
Yes, we got you covered. Enjoy easy, fast and instant funding of your wallet after payment. You will receive your personal VTU.ng bank account details for instant funding of wallet after registration. Any payment made into the bank account gets your wallet credited automatically. Oh my goodness!
Make Money as an Affiliate
Enjoy our massive lifetime commissions (Airtime: 0.05%; Data: ₦10; Cable TV: ₦10; Electricity: ₦15) as an affiliate and make money with us. Share your affiliate (referral) URL/link massively with your friends, relatives, colleagues etc and instantly start earning lifetime commissions on every purchase they make on VTU.ng. All your earnings are automatically paid into your wallet after 24 hours. You can then withdraw your earnings from your wallet to your local bank account at any time. GO GUYS, GO!
We are cheap and we don't know why...
Some of our Prices
| Products & Services | Customers | Resellers | API Users |
| --- | --- | --- | --- |
| Airtime (MTN, Glo, Airtel & 9mobile) | 2% Discount | 2.5% Discount | 3% Discount |
| MTN Data 1GB (SME) – 30 Days | ₦329 | ₦309 | ₦309 |
| Glo Data 2GB/2.5GB – 30 Days | ₦899 | ₦869 | ₦869 |
| Airtel Data 1.5GB – 30 Days | ₦939 | ₦929 | ₦929 |
| 9mobile Data 1.5GB – 30 Days | ₦899 | ₦879 | ₦879 |
| DStv Great Wall | ₦1285 + ₦29 Service Fee | ₦1285 + ₦29 Service Fee | 1.00% Discount + ₦0.00 Service Fee |
| GOtv Lite | ₦410 + ₦29 Service Fee | ₦410 + ₦29 Service Fee | 1.00% Discount + ₦0.00 Service Fee |
| Startimes Nova | ₦900 + ₦29 Service Fee | ₦900 + ₦29 Service Fee | 1.50% Discount + ₦0.00 Service Fee |
| Ikeja (IKEDC) | Amount + ₦39 Service Fee (+SMS) | Amount + ₦39 Service Fee (+SMS) | 1.00% Discount + ₦0.00 Service Fee |
Alright, let me tell you.
We have built an internal infrastructure for the best SIM hosting capabilities. We have over 100 SIMs internally hosted on our dedicated server. These SIMs automatically get VTU requests in milliseconds and they constantly deliver our VTU services instantly by dialling the required USSD codes and sending SMSs where necessary. We have also connected our cable TV subscription and electricity bill payment services directly to the providers' gateways (Premium Direct Connections). We also leverage direct connections to banks where necessary. Now you truly know why we are cheap and reliable.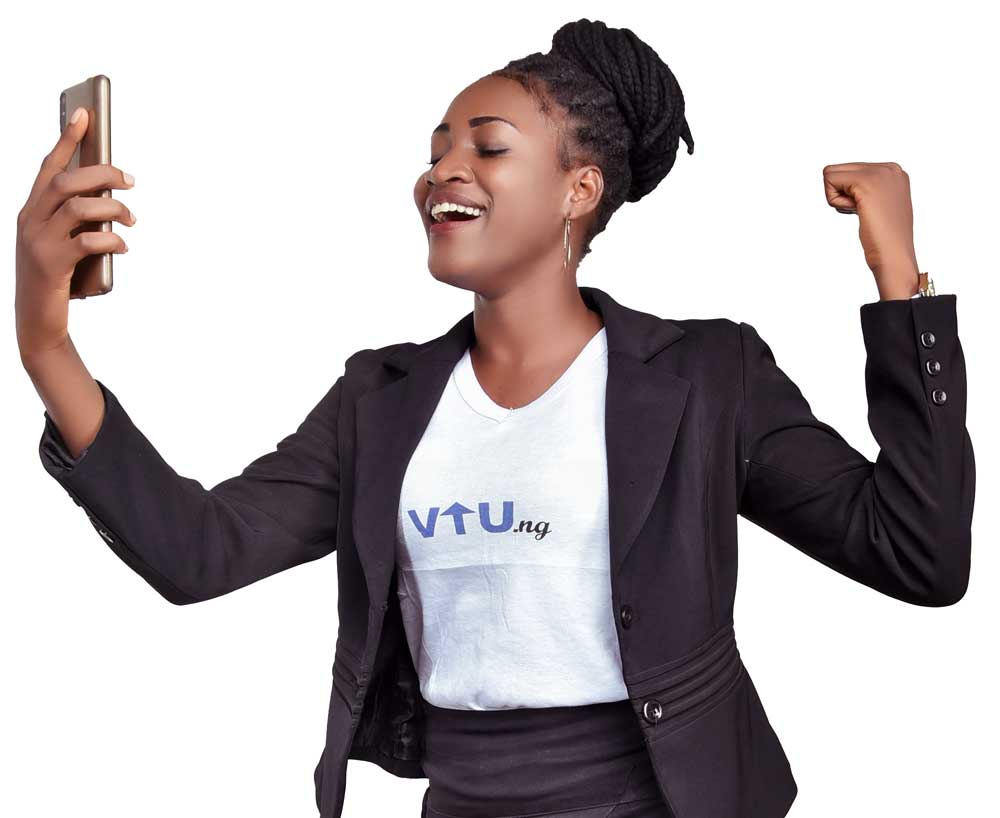 Developer? Choose our Robust API
Do you wish to resell our services through your own websites and apps? Here is a simple yet robust API for your fast integration. All API users enjoy even cheaper prices (1GB at ₦309 plus % discounts for other services) and zero service fees.