Posted by:

Editor
Comments:

0
Post Date:
21 April 2023
---
Fidelity Bank Transfer Code (Complete Lists Of Fidelity USSD Codes)
Editor
Are you aware of the Fidelity Bank USSD code for the transfer, of airtime, data, checking account balance, and transfer of money from Fidelity Bank to another bank?
By using the Fidelity bank transfer code, you can transfer airtime, and data to any network (MTN, Airtel, Glo,9Mobile) and also make any other transaction without any network connection and there is no limitation to any of your transactions as long as you have open and registered an account with the bank.
About The Bank
Fidelity Bank is a well-known bank, rebranded as Fidelity bank plc all over the world. it is a digital commercial bank in Nigeria and approved by the Central Bank Of Nigeria (CBN). In 1988 fidelity bank operated as a Merchant bank until 1999, it became a commercial banking institution and became a universal bank in February 2001.
The Two Means To Open A Fidelity Account:
Fidelity Bank Online Account Opening Portal
Opening an account with the use of the USSD code
Learn how to use fidelity bank
Fidelity Bank Online Account Opening Portal
Read More: Unity Bank USSD Code For Transfer, Airtime And Data
You can open savings and current accounts with your phone online but you need the mobile app to easily access and open an account online.
On your google play store, download the fidelity bank mobile app to open a Fidelity savings or current account. OR
Visit: https//eserve.fidelitybank.ng/onlineaccount/home.
Open a new account – Saving, current, diaspora.
Click on open with BVN. Submit your BVN
An OTP will be sent to you containing your account number.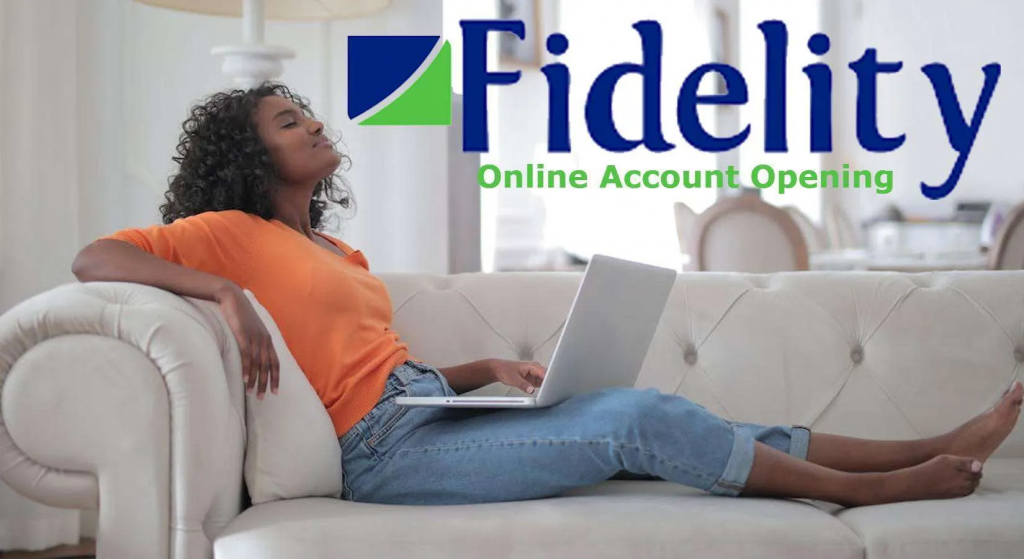 Opening An Account With The Use Of The USSD Code
On your phone, dial *770#.
The fidelity bank options will pop up on your screen.
Then, choose "1" to open an account.
You can either choose to open your account with or without BVN but remember, you will be limited to some things when you do not open your account with BVN.
Your name and phone number.
Choose the type of account, you want to open whether saving or current.
Then, fill in other requirements needed.
Once, you are done with the requirements, you will be sent a message in your SMS containing your account number.
The Requirement To Open A Fidelity Bank Account
First Name -Middle Name – Last Name
Tax identification number.
Source of income (self-employed).
Fidelity Bank Code
| | |
| --- | --- |
| Open a Fidelity bank Account | *770*01# |
| Check your fidelity bank balance | *770*0# |
| Transfer money to your fidelity account | *770*Nuban Account Number*Amount# |
| Block your Debit card | *770*911# |
| Buy airtime for yourself | *770*Amount# to purchase Mtn, Glo, Airtel or 9 Mobile recharge# |
| Buy airtime for loved ones or friends | *770*Phone Number*Amount# recharge card to MTN, Glo, Airtel or 9 Mobile # |
| Transfer money to other bank accounts | *770*Nuban Account Number*Amount# |
| Pay for bills | *770* follow the on-screen prompts# |
| Withdraw cash from ATM without a Debit Card | *770*8*Amount*follow the on-screen prompts to perform a cardless withdrawal# |
How To Reset Fidelity Bank, USSD Pin
Have you in any way forgotten the pin, you use in logging in to the fidelity bank mobile app and you are looking for a way to reset or change it? Here is the best way to change your transfer pin.
Kindly dial *770*00# to reset your pin. you will be instructed on the procedures to follow.
You will be asked to enter a new and strong pin.
Confirm the new pin. then click on reset pin to change to the new pin, you entered.
You will receive a notification showing a successful transfer pin reset
OR
Contact or get in touch to complain to the fidelity customer care agent for assistance on this phone number:
Call: 070034335489
On WhatsApp: 09030005252
Visit them through email at true.serve@fidelitybank.ng
How To Deactivate Fidelity USSD Banking
If you get robbed by arm robbers or your phone gets lost and want to block it? Get a phone and dial *770*your phone number*deactivate fidelity bank mobile banking#.
Then, follow the on-screen prompts and enter your 6-digit PIN. OR dial *770*911#to block your debit card.
In conclusion, Use *770# the Fidelity USSD banking code to perform all financial transactions such as transferring money to another bank account, borrowing loans, buying airtime and data, check account balances.