Posted by:

Editor
Comments:

0
Post Date:
25 April 2023
---
EcoBank USSD Code For Transfer, Buy Airtime and Data
Editor
You are welcome to Ecobank online banking for making payments, checking your account balance, opening an account, buying airtime for yourself and also recharging for friends, all with your mobile phone.
It is an easy transaction platform for Ecobank customers in Nigeria and other countries all over the world to transfer money from Ecobank to other banks in Nigeria through mobile phones.
Here are the countries that make use of the Ecobank USSD code and their different code for transfer. Check below for the Ecobank USSD code for other African countries:
Nigeria *326#
Uganda- dial *235#
Kenya- dial *335#
Tanzania- dial *150*18#
Cote d'Ivoire- *158#
Kenya – *335#
Ghana- *770#
Senegal- *2222#
Note: African countries such as Burundi, Chad, Guinea, Liberia, Malawi, Mali, Mozambique, Togo, and Zimbabwe – *336#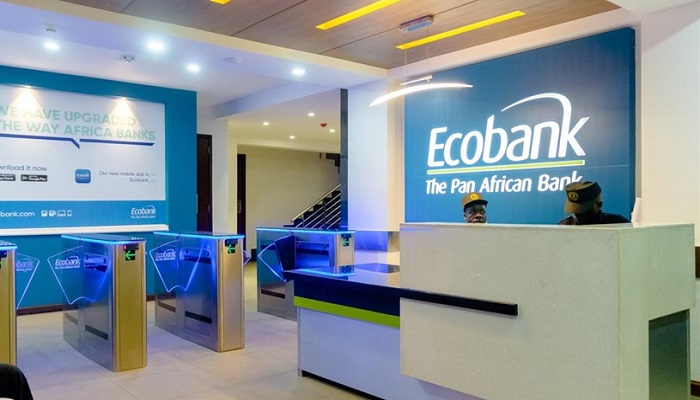 In this post, we are going to explain, How you can recharge your phone, How to open an account, How to check the Ecobank account balance and How to transfer money from one Ecobank to another through the bank USSD (mobile money transfer code.
If you are a new customer and you want to the Ecobank mobile app, on your phone download the Ecobank mobile app on the google play store. Click on Open account.
You will be asked if you are an existing customer.
Enter a phone number that is activated.
To Open An Account In Ecobank
First name.
Surname name.
Date of birth.
Select gender.
Select ID type.
Address.
Accept the terms and conditions.
If you are new and want to open a bank account click on Open account
Requirements For Ecobank USSD Code Service.
To register for the Ecobank ussd service, provide the necessary requirement:
An active account with Ecobank and a debit card.
A phone number linked to your Ecobank account.
Read More: GT Bank Transfer Code, USSD Code For Airtime and Data (How To Activate USSD Banking)
How To Activate Ecobank Transfer Code
You must have an active, registered number you used when creating your account with Ecobank to activate the Ecobank transfer code *326#. That leads us to steps to activate the Ecobank transfer code.
Steps To Activate Your Ecobank Transfer Code
Here, are the steps to follow to activate your Ecobank transfer code.
Dial *326#.
Choose the Ecobank debit card.
You will need to verify your account. Fill in your personal details and enter Ecobank transfer code registration.
Click on "Submit".
Enter your four-digit pin.
Wait to confirm your SMS message (Ecobank registration). You have successfully completed your Ecobank transfer code registration (Ecobank *326# ussd code).
List Of Ecobank Transfer Code
| | |
| --- | --- |
| Ecobank Transaction | USSD Code |
| To open an Xpress save account | *326# |
| For Xpress loan | *326# |
| To reset PIN | *326# |
| Airtime Top-up for self | *326*Amount# |
| Airtime Top-up for others | *326* Amount*Phone Number# |
| Check Balance | *326*0# |
| Pay bills | *326* choose the option to pay bill# |
How To Transfer Money From Your Ecobank Account To Other Bank Accounts In Nigeria
On your phone number that is linked to your Ecobank account.
Click on the transfer funds.
Enter the person's account number correctly.
Click on the next to proceed.
Enter your pin to make the transfer.
Immediately, you will get an SMS message that your account has been debited and you will be charged N52.
How To Apply For a Loan Using Ecobank USSD Code
If you to make a quick loan, there are necessary procedures that are needed to follow to borrow a loan using the Ecobank USSD code.
Kindly, dial *326#
Choose "7" to "Xpress save"
Click on yes to open the Xpress Save account
Agree to accept the terms and conditions.
Your account number will appear on your phone.
You can now proceed on applying for a loan.
Go back to your phone caller app and dial *326#
Choose "7" to loan and enter the amount you want to loan.
Select your preferred loan. Then, agree to their terms and conditions to fully have access to make the loan.
when you are done with this procedure, you will receive an sms confirming your transaction with advice on loan rental and loan payment due date.
After a few minutes, your desired required loan amount will be credited to your account. A successful transaction has been done.
In conclusion
For more information call their customer care agent on 0700 500 0000. OR you can send an email to ENGContactcentre@ecobank.com.
Chat with their Customer Care Executive on the website www.ecobank.com or WhatsApp number on +234 -808 760 3717 to know about the Ecobank USSD code.